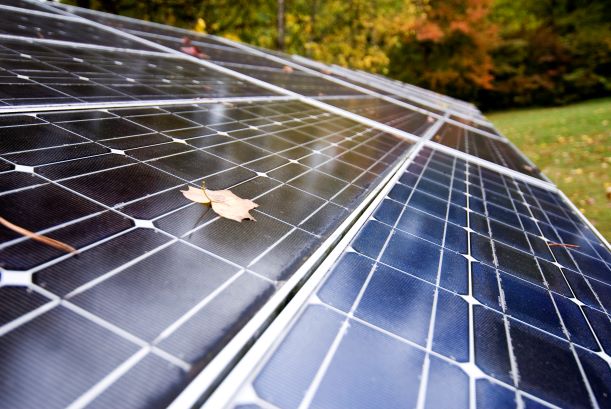 1: SWVA Solar Springboard (Virginia)
Global investment in renewable energy is at an all-time high. In the United States, despite low wholesale electricity rates, uncertainty about policy and incentives, and low natural gas prices, growth in the renewable energy sector continues to outpace projections. Solar photovoltaic (PV) energy, in particular, has had record-breaking growth year over year (James & Hansen, 2017). In just the first quarter of 2017, more than 2 gigawatts (GW) of solar capacity was installed in the U.S. market (SEIA, 2018).

In Southwest Virginia, a group of nonprofit and community action agencies, colleges, state agencies, planning district commissions, and other interested citizens and businesses seeking to develop a solar energy industry cluster in the seven coalfield counties of Southwest Virginia. The workgroup is co-convened by the University of Virginia-Wise Office of Economic Development & Engagement, People Inc., and Appalachian Voices. (Solar Workgroup of Southwest Virginia, 2017)

Development of some or all aspects of the solar industry value-chain—from component manufacturing and sales to engineering and installation—will not only grow the local economy, but also provide new businesses with abundant, redundant, and renewable energy. The development of this value-chain, however, must start with proving that large-scale solar development works in Southwest Virginia and it can support solar and non-solar jobs alike.

An innovative partnership between a Virginia-based solar developer and a national data center leader aims to leverage significant private investment to take a critical step towards developing this value-chain. This solar project will consist of (8,991) 385W mono crystalline photovoltaic (PV) modules which will be ground mounted at a fixed tilt of 20 degrees at an azimuth of 176 degrees. The system will have a total installed capacity of up to 3.46MWdc. The DC electricity will be converted to grid compliant AC electricity via USA made 125kW string inverters. The power will be fed behind the load at the Wise County Data Center, both reducing the Center's operating budgets while helping to reduce peak demand loads on the region's distribution grid.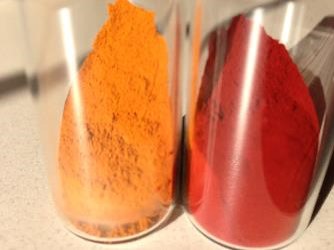 2: Truetown Acid Mine Drainage (Ohio)
Acid mine drainage (AMD) impacts thousands of miles of streams across Appalachia, including a significant portion of the Sunday Creek watershed in southeastern Ohio. However, through an engineered chemical process, a project in Athens County, Ohio aims to convert polluted AMD-impacted water into job opportunities for locals.

An unlikely cross-disciplinary partnership between a Rural Action watershed coordinator and a scientist and artist at Ohio University has resulted in an innovative treatment and reuse of byproducts from acid mine drainage. The treatment process developed at Ohio University enables the removal of iron and neutralizes acid. The iron removed will be used in the production of a viable iron oxide pigment product for commercial sale to produce highly sought after paint pigments. It has been estimated that this reuse will demonstrate profitability that more than offsets AMD treatment costs.

The proposed project, estimated at $7,471,619, including $3,489,408 in Pilot funding, will construct a facility that will treat an AMD discharge of 988 gpm that currently flows unabated into Sunday Creek, grossly polluting it for 7.5 miles. The treatment facility will remove iron for use as paint pigment while discharging clean water to the creek. The Pilot funds will be used for reclamation and site preparation for the treatment facility, which will be constructed in a subsequent phase. These funds will relocate the mine discharge to the proposed treatment site, reclaim the current discharge site and existing channel, treatment facility site preparation, construction of settling ponds, placement of infrastructure including electric and water utility installation, operation support equipment, and final design of the treatment facility. The balance of the project funding, derived from OEPA, private foundation, and USDA Rural Development funds, will support construction of the treatment facility. The project's design will be completed in 2019, the AML reclamation and site development completed in 2020, and the treatment facility constructed in 2021, with treatment beginning late that year.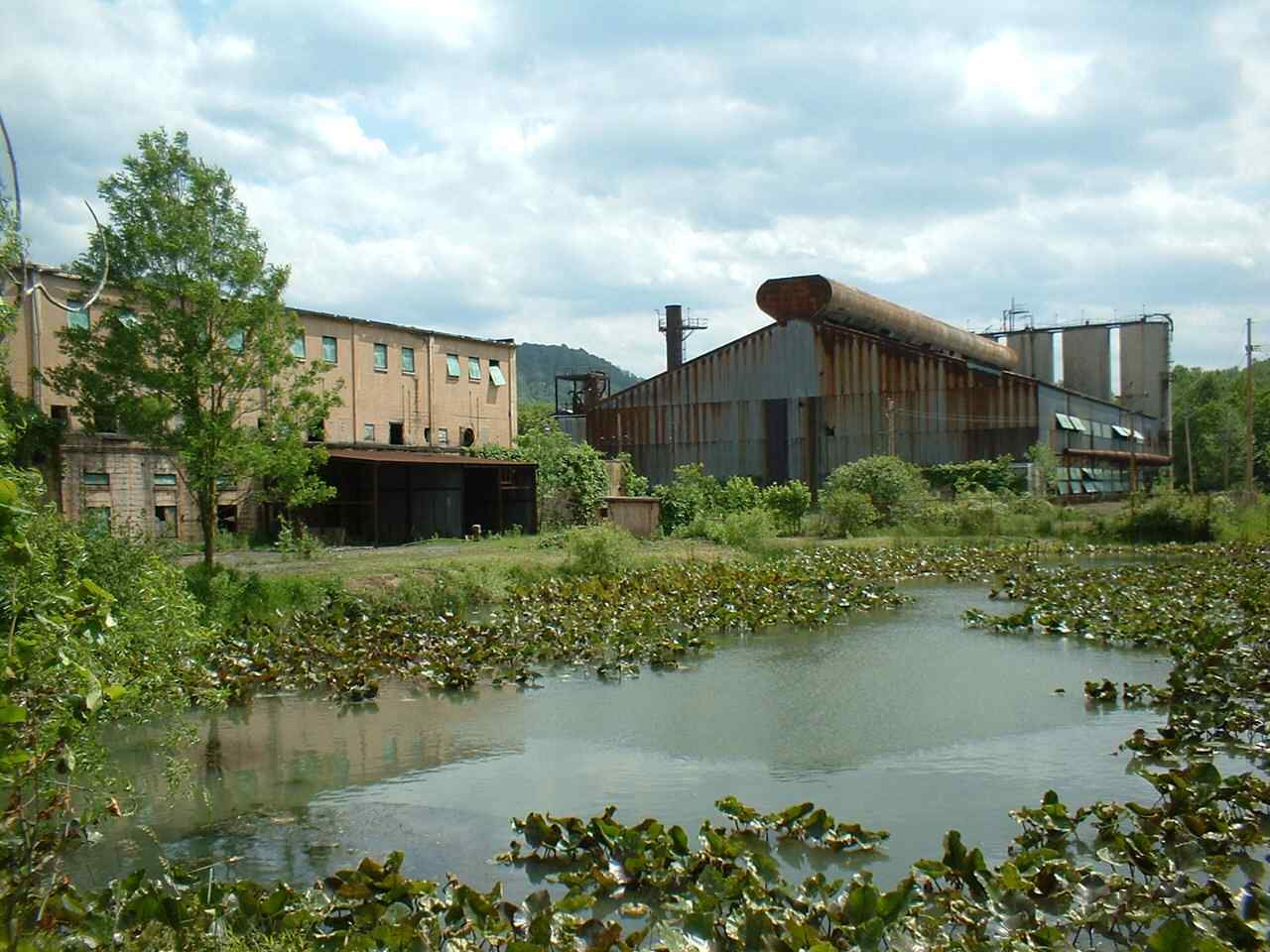 3: Re-Create (West Virginia)
The lower Cheat River watershed includes at least 342 identified abandoned mine lands (AMLs) emanating acid mine drainage into the Cheat River and its tributaries. These AMLs have severely degraded the water quality of receiving streams, including: Pringle, Lick, Heather, Morgan, and Greens Run. The decline of the coal industry coupled with infamous river disasters including the Great Flood of 1985 and major pollution blowouts from the T&T mine, has resulted in a persistent economic depression across the communities of the Cheat River Valley. With media and resources directed to West Virginia's struggling southern coalfields, Preston County, in North-Central West Virginia, can feel like the forgotten county of coal country, while being arguably West Virginia's premiere AML-degraded area.

A project proposed by the Friends of Cheat (FOC) aims to create a recreational trail corridor (~8.5 miles) along the Cheat River in Preston County, marketing Kingwood and Rowlesburg as gateway "Trail Towns" and bringing crucial economic development activity to the area.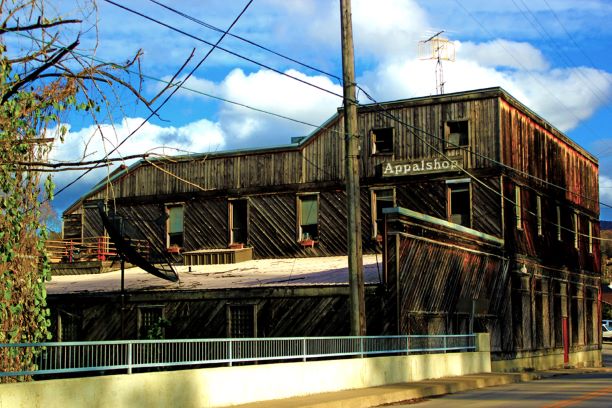 4: North Fork KY River Makerspace (Kentucky)
Like much of Central Appalachia, the City of Whitesburg has faced many challenges in the face of the shrinking coal industry. However, residents, organizations, and elected officials are working together to spur a more vibrant economy that will improve the quality of life and ecological health of the area. This, through a project that involves the demonstration of AMD remediation techniques, the creation of a river-walk trail and other recreation opportunities, and the refurbishment of an existing community asset to enhance community and workforce development activities.

The North Fork Kentucky River Project would utilize AML Pilot funds to create an AMD remediation park of sorts. Here, the project team will employ passive and ecological remediation techniques to treat water from an AML-impacted stream to demonstrate and educate visitors about the process and importance of improving water quality from the area's rivers and streams. Further, the project would improve public access to the water, including 700 feet of river-walk and public walking trail; a kayak and canoe launch ramp; environmental education signage; a basketball court; and a streamside performance stage.

Finally, adjacent to the AMD remediation park, Pilot funds will be used for the refurbishment of Appalshop's Boone building, including the development of artist and musical studios, expansion of a digital classroom, installation of a cutting-edge media lab, and development a makerspace for training in hands-on skills–from 3D design and printing to blacksmithing and sculpture.